TED Talks: Benefits of Aging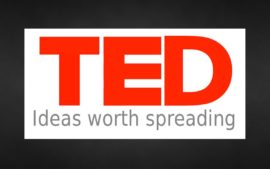 Two TED Talks will be presented at Taylor Community's Woodside Theater Tuesday, Feb. 25 beginning at 1 p.m. These videos are free and open to the public.
The first is "Life's Third Act," presented by Jane Fonda. Dubbed by Fonda as our "Third Act," the 34 years we live beyond the lifespan of our great grandparents can be seen as a developmental stage of life marked by wisdom and happiness.
The second video is "Older People are Happier," with Laura Carstensen, who speaks on the benefits of aging. She cites evidence from numerous studies showing people who are past middle age experience less stress and enjoy life more.
TED is a nonprofit organization devoted to spreading ideas, in the form of short, powerful videos (18 minutes or less). TED began in 1984 as a conference where Technology, Entertainment and Design converged, and today covers almost all topics — from science to business to global issues — in more than 100 languages.
Posted in: Events, News
---