The History of the Wright Museum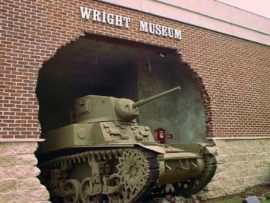 Dr. Michael Culver has been a museum professional for more than two decades and is on his fifth year as Executive Director of the Wright Museum of World War II in Wolfeboro.
Join us Thursday, Aug. 29 at 6:30 p.m. in Taylor Community's Woodside Building as Doctor Culver shares the museum's 25-year history This free event is open to the public. Included in the presentation will be images of selected items from the museums' permanent collection of more than 14,000 objects. Attendees will also learn about the importance of history museums in general.
Posted in: Events, News and Events
---