A Celebration of Lakeport in Photos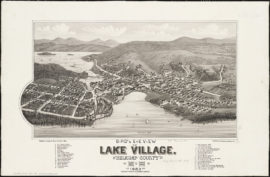 Laconia's local historian, Warren Huse, presents a celebration of Lakeport through a variety of selected images, Wednesday, March 20 at 6:30 p.m. in Taylor Community's Woodside Building.
Huse, past president of the Laconia Historical and Museum Society, will provide a detailed history associated with each image, chosen from the nearly 200 photos published in an annual calendar The Lakeport Community Association has been producing for the past 19 years.
In view of their involvement in the production of the calendars, as well as their dedication to Lakeport history, the program is dedicated to the memory of Bob and Anita Fortier, Wanda Tibbetts and Armand Bolduc.
Posted in: Events, News and Events
---