Nursing Care

Nursing Care
At Taylor, we treat our residents like family.
Nursing care at Taylor is unlike any other nursing care you may have seen or experienced.
Residents live in private suites with private half baths, and since they bring most of their own furniture and belongings, their suites look and feel like home. The common areas are bright and spacious, including a fireplaced living room, cheerful dining areas, and a balcony with both open and covered seating areas so residents can enjoy being outside.
"It is my firm belief that The Taylor Community should really be rebranded as the 'Taylor Family.' There is so much genuine affection and concern that goes into the day-to-day care of the residents, that we all begin to feel like a part of a large and very special family."
— Jill W. Family Member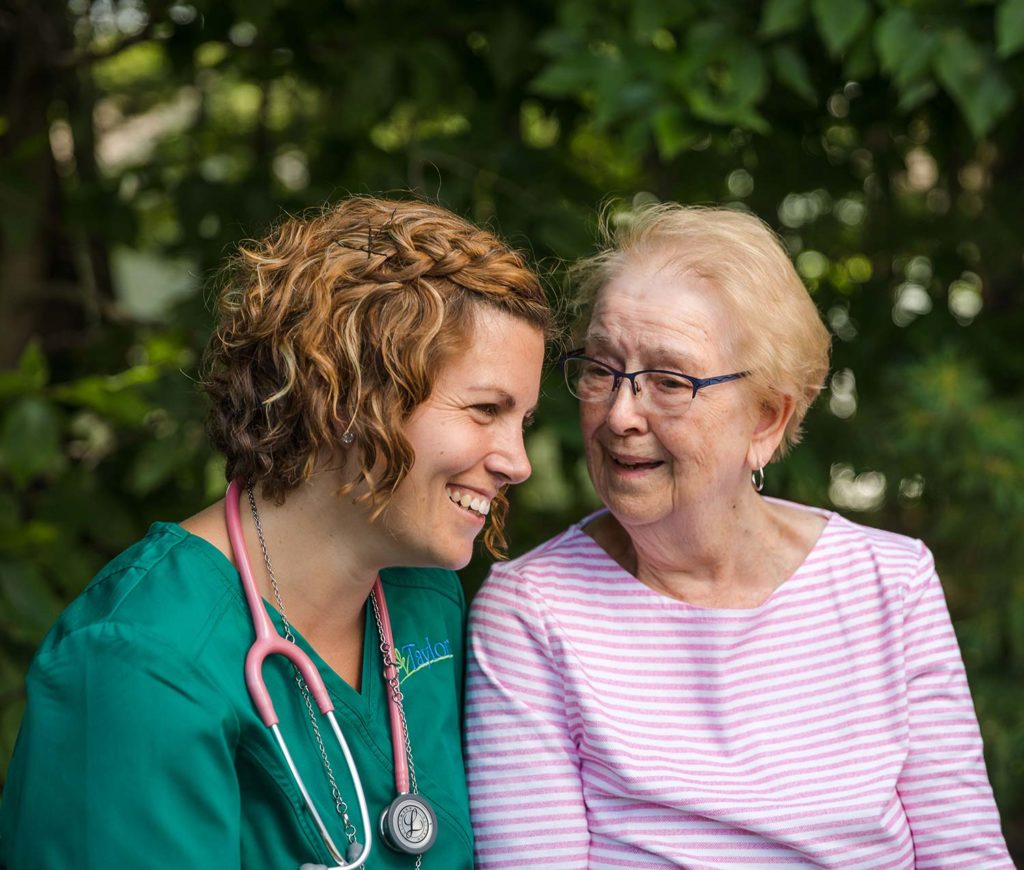 Quality care is what Taylor is all about.
But what sets nursing care at Taylor apart most is our staff, and our staffing ratios. Here at Taylor, that staffing ratio is one caregiver to five or six residents, with a dedicated team of nurses overseeing care. That translates to exceptionally high quality care—and quality of life—for our residents. Far from just having their needs met, nursing residents at Taylor receive personalized attention from staff who have the time and inclination to get to know our residents as people. Care here is delivered with love.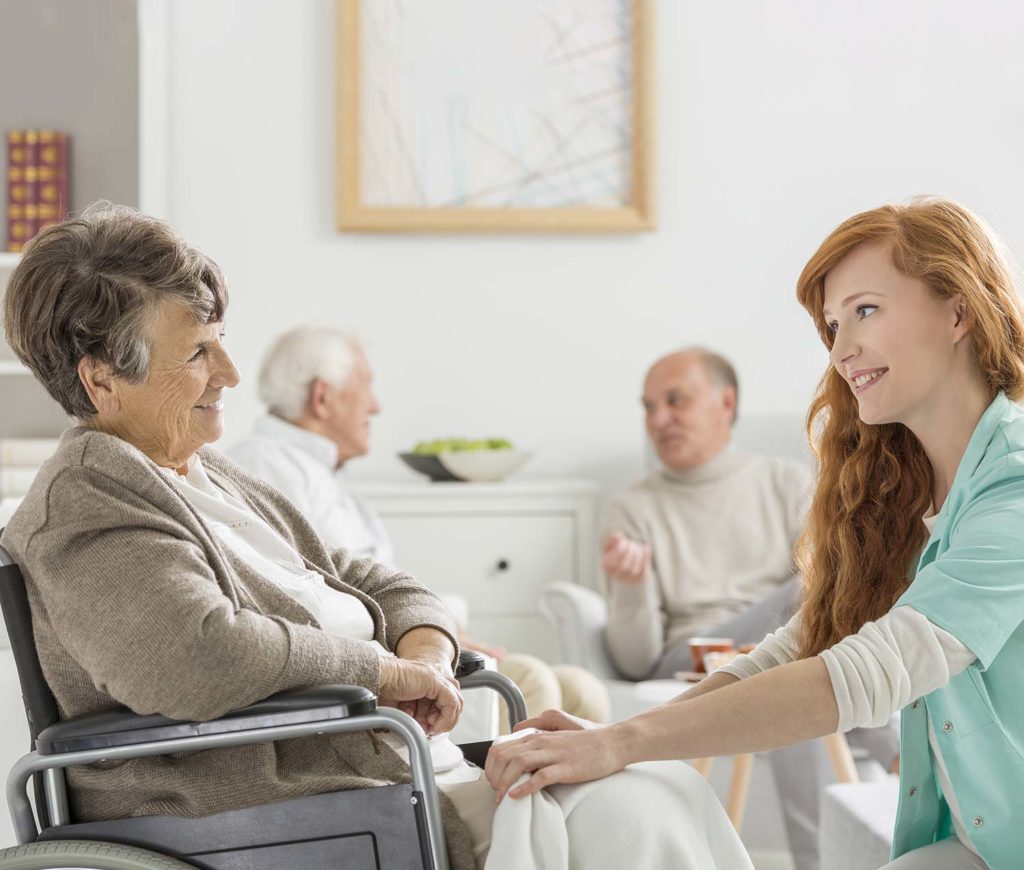 Exceptional staff that are here to support you.
Our care team in the Intermediate Care Facility (ICF) nursing unit also includes rehabilitation specialists, dietitians, activities professionals, a medical director, and more, all trained in geriatric and dementia care. Caring for our residents is not just a job for these people, but a calling—these staff members are hand-picked to care for our highest acuity residents.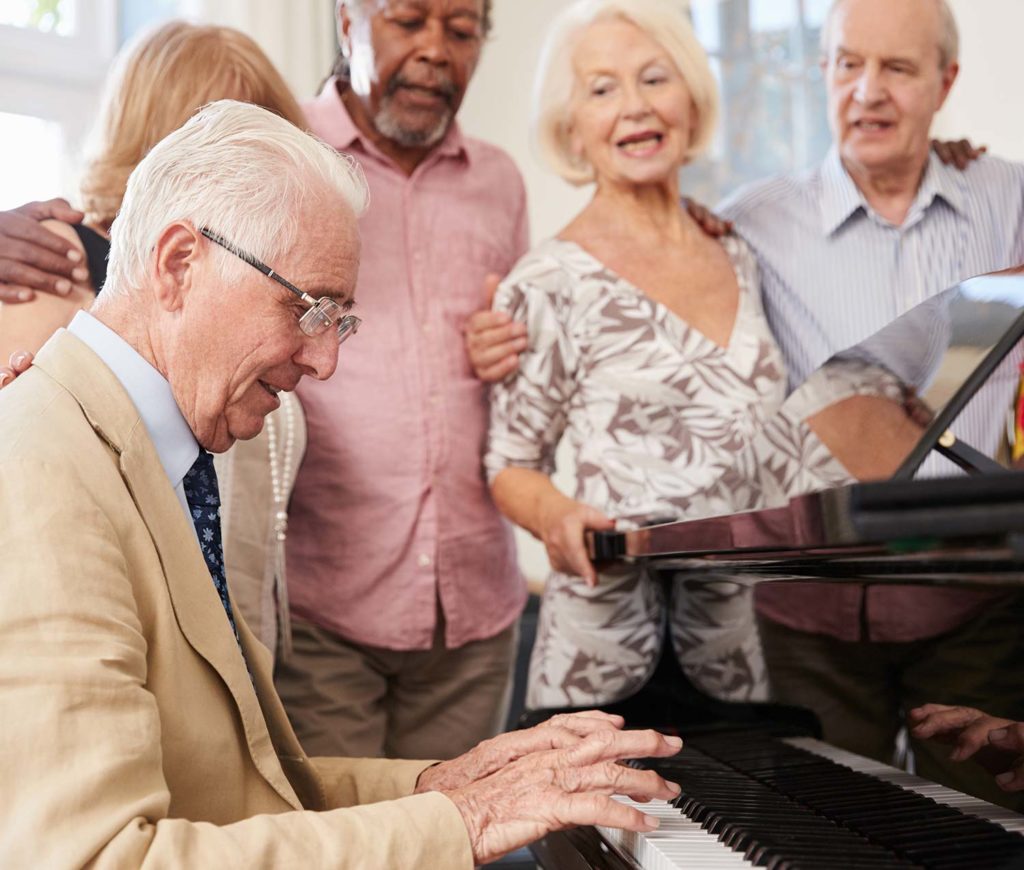 The benefits of the Continuum of Care
Nursing care at Taylor is available to residents who join our community in either independent or assisted living, and who have either a Continuing Care or Lifecare contract—please note that for licensing reasons, we cannot admit directly to nursing from the outside community. Short-term and respite stays are available for Taylor residents.
For more information on nursing care at Taylor, please call our Marketing Office at (603) 366-1400.
Also Explore
---
Contact us to learn more or to schedule a personal tour.
or give us a call at 603-366-1400
or give us a call
at 603-366-1400