Financials & Annual Report

Financials & Annual Report
At Taylor we're on firm financial footing.
---
Download our Annual and Financial reports to learn more about the Taylor Community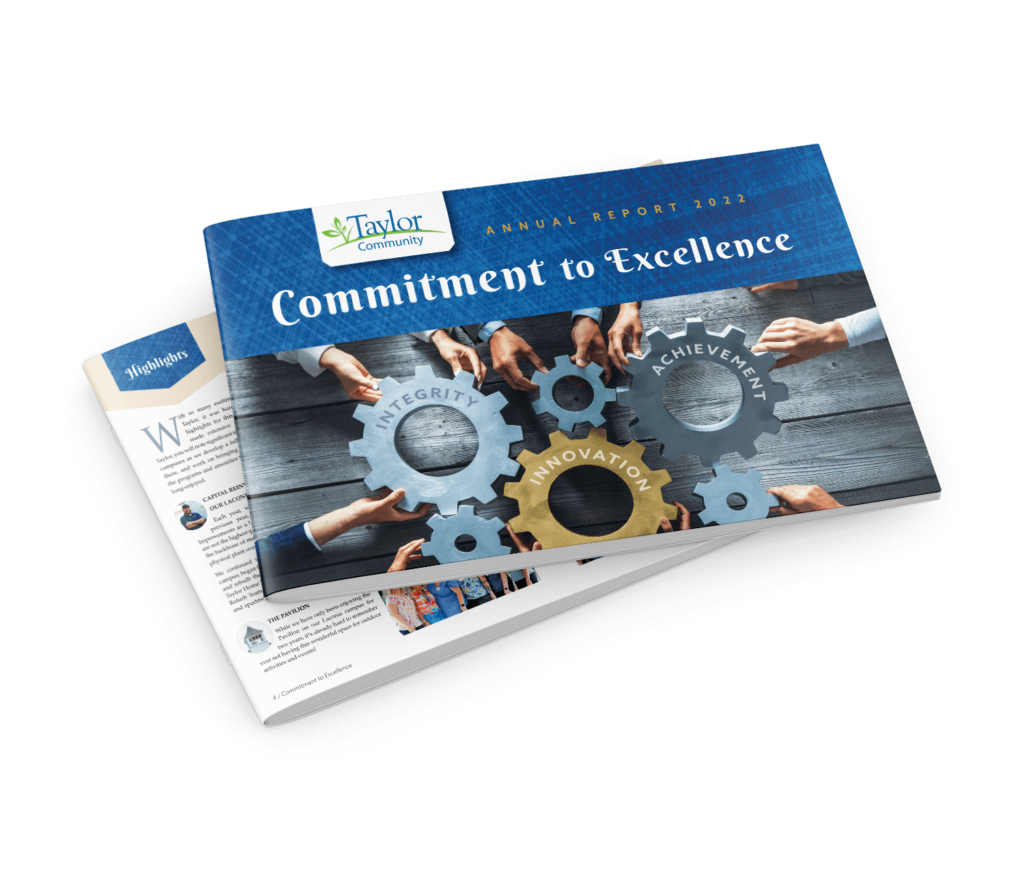 Download 2022 Taylor Community Annual Report
Commitment to Excellence
With so many exciting things happening at Taylor, it was hard to narrow down our highlights for this year's report! While we made extensive investments across all of Taylor, you will note significant investments on our Wolfeboro campuses, as we develop a full-service Lifecare community there, and work on bringing life in Wolfeboro many of the programs and amenities that our Laconia residents have long-enjoyed.
Growing Stronger Together
---
Contact us to learn more or to schedule a personal tour.
or give us a call at 603-366-1400
or give us a call
at 603-366-1400