Welcome to Assisted Living at Taylor Community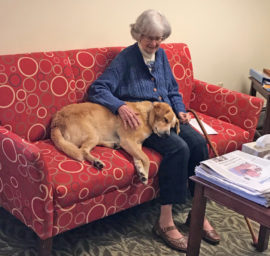 Taylor Community offers Assisted Living services on both our Laconia and Sugar Hill, Wolfeboro campuses. Assisted Living at Taylor Community provides residents with a supportive environment in which they can enjoy the highest quality of life.
Assisted Living communities have different niches – some cater to residents with a very high level of need, and others are more social models, and serve residents who can live quite independently, but require some support to do so. Taylor offers both.
Assisted Living in Laconia, New Hampshire
On our Laconia campus, many of our Assisted Living residents tend to be quite independent. Some residents still drive, volunteer in their community, or maintain their involvement with their churches, clubs and organizations both inside and outside of Taylor. But at the end of the day, they have access to exceptional support services, including restaurant-style meals, 24-hour availability of quality care, medication management, and assistance with chores such as cleaning and laundry. And as their needs grow over time, they have access to additional services to keep them safe and comfortable.
Life in Assisted Living is also a social experience. Let's face it: Life is more fun when shared with others, and residents can choose to attend daily coffee hours, activities & events, music, entertainment, wine & cheese socials and other opportunities to meet new friends and be with others. A private, home-like apartment gives all of our residents plenty of privacy. But when they would like companionship, they can join their friends in the library, the atrium, the dining room or on the classic and welcoming front porch or patios.
While some Assisted Living facilities only offer Assisted Living, our residents have access to all the benefits of living in a full-service retirement community. They not only enjoy a full slate of activities in their own buildings – they can also access the fitness center, warm water therapy pool, movie theatre in our Woodside building, or enjoy the full calendar of concerts, lectures, trips, and social group meetings offered on our Laconia campus, as long as they can safely participate.
Assisted Living in Wolfeboro, New Hampshire
Assisted Living on our Sugar Hill campus in Wolfeboro is the newest addition to Taylor's services. With only 15 residents, Assisted Living at Sugar Hill feels more like a family than a facility. We serve a higher level of need in Assisted Living on that campus, which is reflected in our staffing to ensure we are providing the highest quality of care and quality of life for our residents.
Sugar Hill is built high on the side of a hill, and many of our apartments feature spectacular lake and mountain views. In Assisted Living, we offer three meals a day plus snacks, 24-hour care, medication management, housekeeping, laundry, and a full activities program to help our residents stay happy and engaged. We also offer local transportation within a 15-mile radius to medical appointments, shopping, and for other necessities.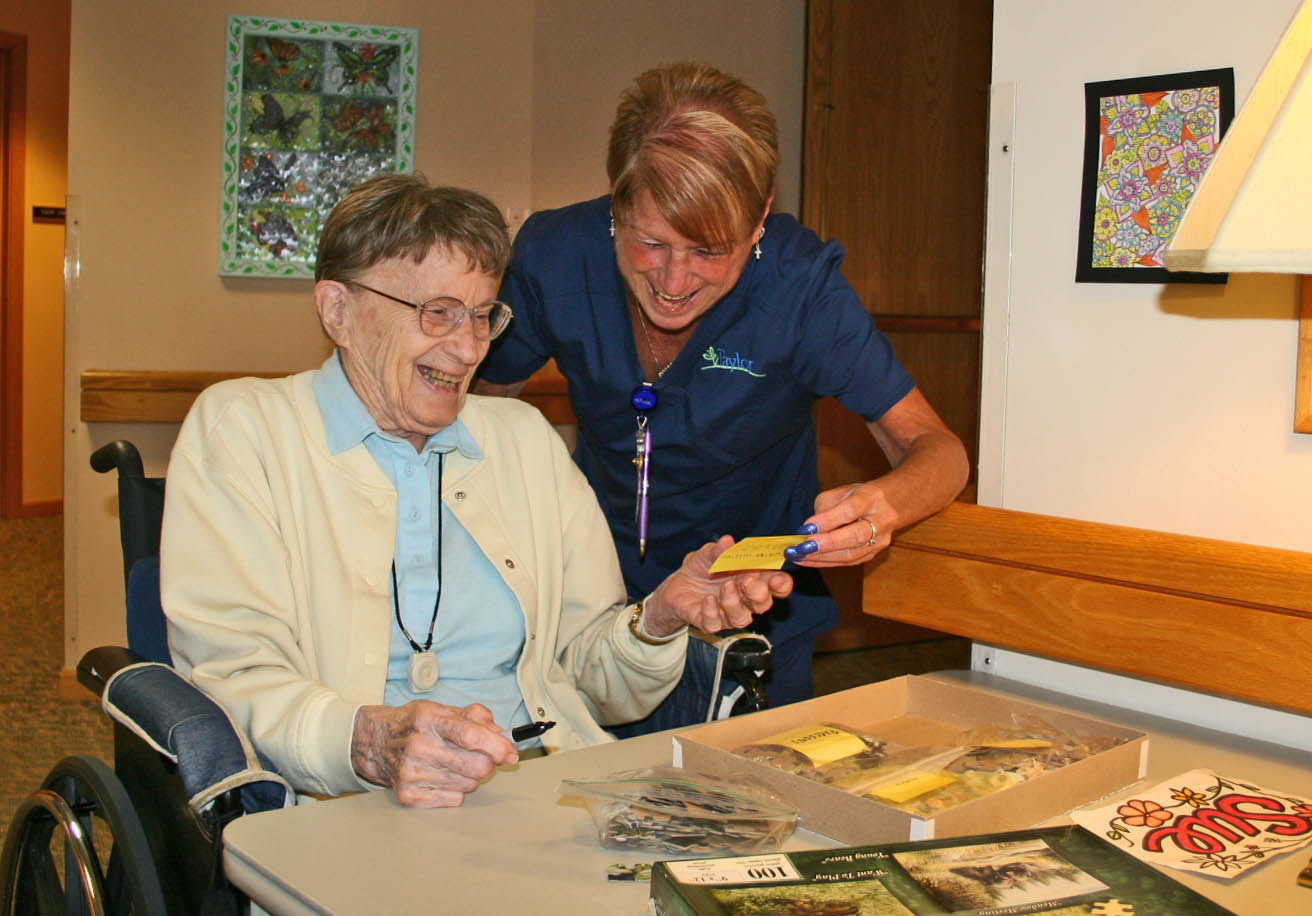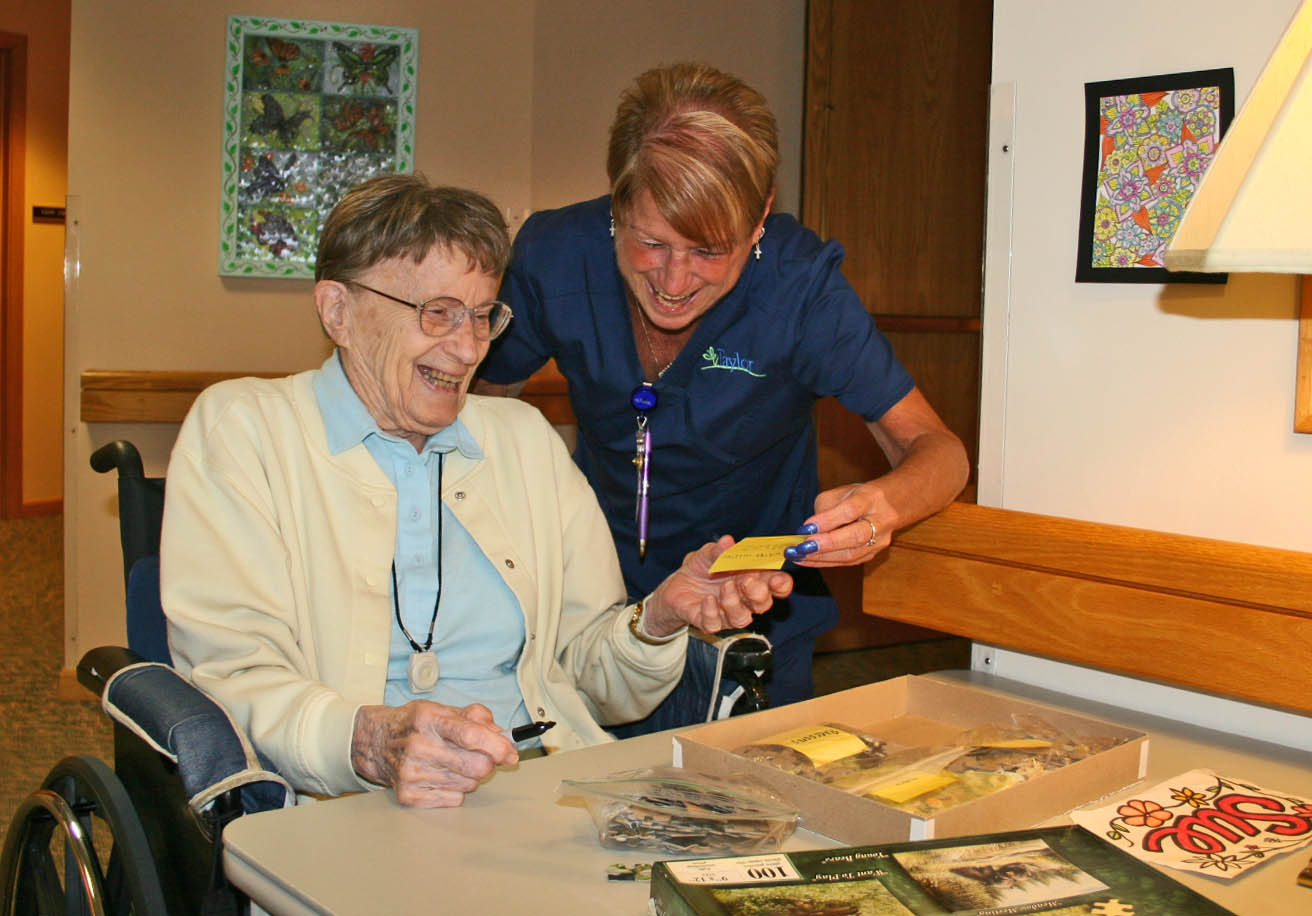 Whether you are interested in our Laconia or Wolfeboro campuses, you should know that Taylor Community is committed to providing all of our Assisted Living residents with the support they need to live as independently – and happily –as possible. And on both campuses, residents have the option to choose a contract that will provide them access to Taylor's high quality nursing services if those services should be needed over time.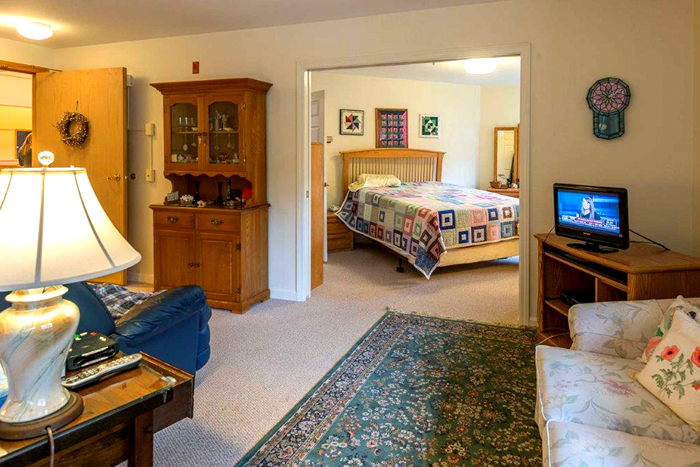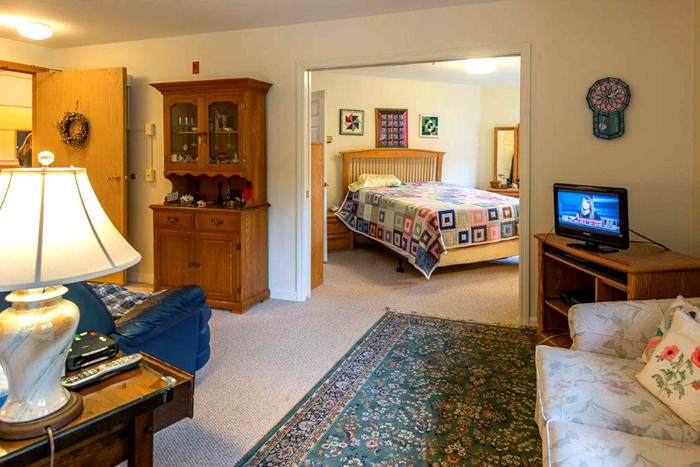 How will you or your loved one benefit from Assisted Living at Taylor Community?
Seniors here enjoy their retirement years to the fullest in a friendly, warm and welcoming home. Here we value your independence as much as you do, yet also offer assistance with daily activities as needed or wanted.
Skilled and compassionate staff on duty 24/7
Attractive private apartments
Personalized care and services tailored to individual needs and wants
Peace of mind for family and friends
Make friends and enjoy spending time with others
Delicious meals served in a warm and friendly dining room
Safety, security, health and happiness
Free transportation to appointments, errands, worship services and more
For more information, or to arrange a tour of our assisting living residences on our Laconia or Wolfeboro Campuses,  please contact us here or call (603) 366-1400.