Nursing Care Services at Taylor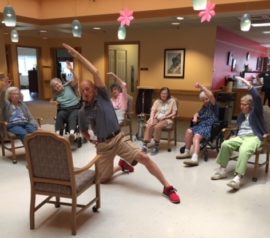 Taylor's continuum of care includes nursing care services through the Intermediate Care Facility (ICF) nursing unit. All nursing residents have private suites and receive the highest quality care in a compassionate and supportive environment. Taylor's nursing center provides care any time of the day or night with personalized attention from a compassionate, trained staff, nurses, rehabilitation specialists, dietitians, and other professionals specially trained in geriatric care.
Taylor's nursing care services are unique in that staffing is arranged so dedicated familiar staff remain with the residents throughout the day. This includes accompanying residents to their meals and appointments. We want our residents to always have the comfort and security of the staff members they know best.