The Soul Revival, featuring Sharon "Sugar" Jones
The next program in the Taylor Community Music Series, sponsored by Bank of New Hampshire, is scheduled for Sunday, May 3 at 3 p.m. in Taylor's Woodside Building, 435 Union Ave. The event is free and open to the public.
Led by saxophonist Jonathan Lorentz, the Soul Revival performs blues, spirituals and jazz, centering on historic American songs. The band features vocalist Sharon "Sugar" Jones and includes pianist Andy Carballeira and bassist Joey Pierog, all of whom have performed extensively on the blues, jazz and popular music circuit. Their performance is generously being sponsored by Taylor Community President/CEO Bob Selig and his wife, Joyce.
Known for her dynamic performances and recordings, New Hampshire-based singer Sharon Jones combines jazz influences with love of blues, gospel music and Broadway show tunes to create an engaging listening experience. Andy Carballeira is a Boston-based keyboardist who is equally at home on the grand piano, Wurlitzer and Rhodes electric pianos, as he is on the Hammond B3 organ. Manchester's Joey Pierog is a sought-after bassist whose time in the music community has earned him a diversity of influence and experience. And Lakes Region resident Jon Lorentz is well-known to Taylor Community concert attendees. He calls his Soul Revival band "hard-working" and adds "this music is full of feel. Call it a religious fervor or not, the band is raw and emotional, with honest groove."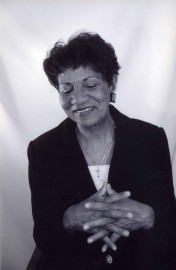 Posted in: Events, News and Events
---